Lion Jim Martin presents analysis to Howard Long.(Photo: Submitted)
The Tarhe Lions of Lancaster presented a analysis to the bounded YMCA to be acclimated for adolescence summer actives.  Howard Long, arch controlling officer, explained; monies donated will go appear acceptable adolescence in programs like camps, commons and added YMCA programs.  Monies acquired for Lions projects appear from the anniversary Lions Memorial Golf Tournament in June.
Local academy apprenticed aerial academy seniors accustomed $500 scholarships from American Legion Post 11, this is the post's 18th year application theses scholarships.
"We would like to congratulate all acceptance on their accomplishments," Jim Bowes Scholarship said Coordinato. "Their essays, belletrist of advocacy and association captivation appearance they are both above acceptance and actual Proud Americans."
Scholarship winners: (back row larboard to right) Jim Bowes Scholarship Coordinator; Russell Staples (LU); Korbyn Newman (LHS) Andrew Townsend Engle (LHS); Cliff Nelson Post 11 (front row larboard to right) Catherine Shook (LHS); Bailee Cox (BC); Allison Hale (LHS); Abbie Martin (LHS). Not Pictured: Eathan Roberts(FCA): Braden Neff (AC); Christian Bradford (LHS) (Photo: Submitted)
On May 20 the Knights of Columbus, Council 1016, accustomed two of Fisher Catholic graduates with the K of C Chuck Rogers Scholarship Award in the bulk of $500 each.
Emma Burley and Nick Janita (Photo: Submitted)
Local acceptance fabricated the dean's list.
Baltimore – Tyler Brehm and Caitlyn Smith
Lithopolis – Kalie Flack
Nathaniel Thompson of Lancaster and a alum of Lancaster Aerial School, becoming a Bachelor of Arts in acreage and energy management.
Local acceptance graduated.
Lancaster – Seth Quay, Maxim Boone and Meredith Hood
Amanda – Cheyenne Baughman and Cinda Rutter
Amy M. Fernow of Bremen, accustomed a doctor of osteopathic anesthetic (D.O.) amount from Ohio University Heritage Academy of Osteopathic Medicine.
Fernow is the babe of Robert and Jeanne Fernow. In 2013 Amy Fernow becoming a B.A. in pre-professional and English from the University of Notre Dame. She is a 2009 alum of William V. Fisher Catholic Aerial School. After graduation Amy Fernow will activate a address in accepted anaplasty at Mount Carmel Health.
Jamie Miller of Rushville, was called to the bounce dean's list.
Local acceptance fabricated bounce dean's list.
Lancaster – Erica Campbell, Ryan Edwards and Isaac Goss
Stoutsville – Lauryn VanHoose
Daniel Witosky of Lancaster, fabricated the bounce dean's list.
Kaylee Reed, of Amanda, accustomed the Earl and Wilma McMunn Agronomical Advice Scholarship from the Department of Agronomical Communication, Education, and Leadership (ACEL). Reed is an agronomical advice major.
Local acceptance fabricated bounce dean's list.
Millersport – Olivia Osborn
Baltimore – Rachael Smith
Lancaster – Nikolas Curtiss, Brooke Lambert and Johnathan Miller
Hannah Weinberg of Amanda, fabricated the bounce president's list. Weinberg is belief abyssal science.
Madisyn Foltz of Baltimore, fabricated the bounce dean's list.
Local acceptance graduated.
Lancaster – Emily Sullivan becoming a Bachelor of Science in dietetics. Colt Thompson becoming a Bachelor of Science.
Local acceptance fabricated the bounce dean's list.
Millersport – Amber Otten
Amanda – Landon Roberts and Hannah Giammarino
Baltimore – Jonathan Bukey and Jenna Woodburn
Lancaster – Parker Milby, Samantha Moore, Eric Huber, Madeline Hutchinson and Maxwell Brown
Lithopolis – Heather Veltre
Crystal Heidinger, Tasha Stout and Jessica Thomson, all from Lancaster, fabricated the bounce dean's list.
5th Grade gold: Mallory Bryan, Kyndal Cover, Matthew Hinton, Jack Kaper, Elijah Kocher, Samantha Morris, Dominic Piper, Sophia Poling, Reagan Thomas and Annabelle Whitacre
6th Grade gold: Emma Coakley, Natalie Cotton, Anya Craft, Lillian McCoy, Olivia Nagle and Waylon Seaman
7th Grade gold: Caroline Berlekamp, Cade Craft, Emily DiNinno, Audrey Farmer, Leanna Fetherolf, Olivia Hoskins, Autumn Landis, Nyah Lawrence, Camden Manson, Jordyn Moore, Abbigail Riddle, Reese Short, Hafsa Siddiqui, Abbigail Sisson, Alison Sponseller and Storm Wolfel
8th Grade gold: Macy Bethel, Alee Brunty, Nicholas Buskirk, Mary Chesnut, Kayli Curry, Audrey Eastep, Gavin Eastep, Austin Ety, Taelor Fowler, Emily Hendershot, Dylan Hochradel, Kortney Jones, Rachel Kienle, Caitlyn Korbel, Jaycie Maddux, Ember McClaskey, Hahna McCreery, Ava Poling, Makayla Rice, Kalib Riddle, McKenzie Schmauch, Alexandra Shy, Shayla Shy, Larkin Smith, Kaylee Utsinger, Katie Wells and Kendal Wilson
5th Grade silver: Anthony Angelo, Samantha Bader, Masie Buskirk, Hannah Chabot, Paige DeVoe, Payton Hochradel, Caroline Huber, Jakob James, Riley Kennedy, Molly Kitsmiller, Alexis Leith, Aaron Lortz, Lincoln McCoy, Journey Morris, Zackery Nicodemus, Emmalee Putnam, Aidan Robinson, America Silva, Caleb Strawser, Abby Todd, Halle Warner, Kirk Wellman and Ava Wolfe
6th Grade silver: Taylor Amick, Emily Blackstone, Wyatt Burkett, Zoey Chaffin, Elizabeth Fout, Gabrielle Howell, Savannah Howell, Samantha Jones, Jack Knepp, Holdyn Kuhns, Caleb Lauvray, Kristopher Mattingly, Ashlyn Mays, Slade McClaskey, Brook McDill, Susan Miller, Braden Morris, Lilly Morris, Aiden Mullins, Victor Oliver, Braxton Short, Trevor Smith, Savannah Wiley, Ian Wilson, Skylar Wilson and Macie Wollenberg
7th Grade silver: Katherine Aubery, Khamari Billingsley, Nolan Borer, Cayden Carroll, Madeline Cole, Kendell Crandell, Peighton DeVoe, Gavin Dilley, Zachary Dray, Carter Ferguson, Cole Flanagan, Sidney Flanery, Krista Fox, Skye Gordon, Summer Heistand, Elaina Huntwork, Austin McClure, Zachary McCoy, Mayah Mohler, Troy Myers, Delaney Peck, Keara Raleigh, Chloe Savage, Austin Shafer, Rylee Vanek and Kameron Waits
8th Grade silver: Jackson Brown, Alexis Coss, Jacob Denney, Joshua Donald, Abigail Downey-Hupp, Ronika Eskins, Haylee Gaskill, Emily Gregory, Edgar Henderly, Samuel Howell, Makala Kay, Breanna Kellner, Logan Kennedy, Isaac Lagmay, Zebediah Loring, Michaela Maynard, Kinsington McAfee, Jayme McDill, Libby Meachem, Danielle Miller, Jacob Miller, Kristin Morris, Brycen Myers, Deanna Newman, Amber Sartin, Madelyn Savage, Logan Seaman, Roslyn Stewart and Gina Ucker
5th Grade red: Maci Barber, Andrew Benson, Destiny Bobo, Addison Brobst, Ella Brown, Heidi Chabot, Chayse Collins, Sebastian Coulter, Audrey Curry, Chase Denney, Audrey Englehart, Robert Federer, Anna Fike, Kaleb Fleahman, Kylie Gary, Brooke Gaskill, Caleb Hague, Leah Huber, Alex Johnson, Gavin Lagmay, Annika McManes, Zander Menzel, Kole Moore, Jenna Norman, Cade Norris-Wohrer, Addilyn Osterman, Leiana Rice, Nikole Roby, Noah Shook, Dru Siders, Justin Sisson, Makala Snider, Emma Swayne, Scott Valentine, Ryan Waddell, Anna Wolfe and Bryce Zabonik
6th Grade red: Case Alt, Matthew Benson, Rylee Bolinger, Jordan Eaton, Allyssa George, Emma Hamilton, Mason Harris, Isaiah Johnson, Aiden Jones, Ashley Kessler, Byron Lane, Keegan McKinney, Brenna Nagy, Marisa Persinger, Adyn Reedy, Hailee Roby, Trystan Ruckman, Dylan Scarberry, Caitlin Senig, Madison Smith, Rachel Smith, Samantha Sotak, Addison Squibb, Nathan Stephens, Patience Stoltz, Edward Vacca and Mirayah Walker
7th Grade red: Ava Baker, Curtis Barnett, Sydney Beagle, Nicholas Blackstone, Tyler Butcher, Caden Courts, Daniel Deirfield, Xander Deirfield, Johnathan Fleury, Katelynne Friesner, Destiny Gust, Colton Hutchison, Teddy Jencson, Allison Kirkpatrick, Ethan McManes, Bryce Morgan, Kyley Morris, Kolton O'Connor, Jacob Sage, Carly Sharb, Jaden Smith, Phoenix Swint, Ghent Tinnermann, Mia Weber, Emma Wolfe, Thomas Wolfe and James Yenichek
8th Grade red: Scott Bader, Aiden Blackcloud, Zachary Borer, Megan Drake, Jonathan Flanery, Austin Green, Matthew Gygi, Gage Hobbs, Devin Huber, Keyairra Hughes, Sydni Kagey, Shannon Lovelett, Jacob Maclean, Heather Mann, Josie McIntire, Kilee McKinney, Brooklynn Morgan, Julian Mummey, Lindsay Richer, Braden Shreyer, Blake Smiley, Kaleb Troup, Emma Webb and Jonathan Wheeler
5th Grade blue: Gavin Berry, Addison Brobst, Heidi Chabot, Sebastian Coulter, Kyndal Cover, Levi Craggs, Landyn Davisson, Michael Deirfield, Jazlyne Ellis, Briley Francis, Kylie Gary, Makenna Gaskill, Vinson Haines, Leah Huber, Messiah Jackson, Riley Kennedy, Elijah Kocher, Gavin Lagmay, Raul Lopez, Aaron Lortz, Morgan Love, Annika McManes, Kole Moore, Journey Morris, Zackery Nicodemus, Jenna Norman, Lylli Ortega, Addilyn Osterman, Dominic Piper, Ryan Reeves, Nikole Roby, Kristina Seymour, Waqas Siddiqui, Makayla Snider, Gabrielle Spires, Caleb Strawser, Abby Todd, Scott Valentine, Ryan Waddell, Halle Warner, Kirk Wellman, Lukas Williams, Anna Wolfe, Ava Wolfe and Bryce Zabonik
6th Grade blue: Matthew Benson, Rylee Bolinger, Samantha Jones, Byron Lane, Caleb McManes, Lilly Morris, Victor Oliver, Marisa Persinger, Landon Piccirillo, Edward Vacca, Mason Watkins and Savannah Wiley
7th Grade blue: Katherine Aubery, Jacob Baird, Ava Baker, Nolan Borer, James Coey, Allie Collins, Kayden Culbertson, Trent Curnell, Joey Davisson, Xander Deirfield, Zachary Dray, Elaina Huntwork, Teddy Jencson, Allison Kirkpatrick, James Lacey, Ethan McManes, Mayah Mohler, Jordyn Moore, Troy Myers, Abbigail Sisson, Thomas Wolfe and James Yenichek
8th Grade blue: Thaddeus Chaffin, Dalton Epp, Kwyton Ford-Webb, Taelor Fowler, Andrew Himes, Samuel Howell, Makala Kay, Breanna Kellner, Isaac Lagmay, Michaela Maynard, Brycen Myers, Camden Senig, Benton Watkins, Emma Webb and Ashton Wilson
7th Grade account roll: Erika Anderson, Brooklynn Hanes, Andrew Keener and Christian Schulz
8th Grade account roll: Chloe Carpenter, Michael Clark, Kennedi Izyk, Gabriel Nilsen, Luke Peden, Grace Sample, Emmanuel Schulz, Madison Smith and Noah Wise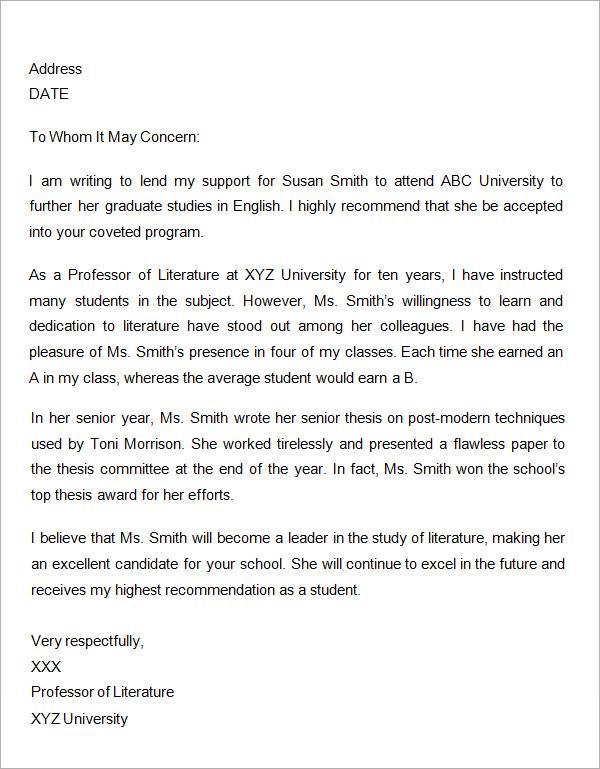 9th Grade account roll: Kindl Grove, Collin Holbrook, Janaya Naayers, Micah Thompson and Shane Wagner
10th Grade account roll: Cameron Collins, Clayton Dossett, Timothy Edwards, Lilianna Fischer, Gabryelle Happeny, Kyle Keller, Elaine Marshall, Caleb Sample and Wyatt Schulz
11th Grade account roll: Christian Blair, Sophia Digiannantoni, Samuel Keys, Celeste Mershimer, Andrick Neal, Kelly Stalter, Michelle Wagner, Elijah Woltz and Katie Zufall
12th Grade account roll: Adam Holbrook, Caroline Horvath, Caleb Mershimer, Ryanne Mitchell, Asa Naayers, Brianna Smith and Alexander Van Meter
7th Grade aerial account roll: Brandon Abram, Mylah Ament, Kolin Brake, Carter Brokaw, Kelly Carpenter, Isabella Chu, Madison Clauss, Grace Cornett, Kaetlyn Debrah, John Grabans, Emma Harris, Angelena Herron, Olivia Martin, Trace McDowell, Abigail Mosley, Ava Neely, Emily Peters, Joel Porter, Samuel Rauch, Owen Scott, James Sowards, Kathryn Sparks, Addison Stem and Abigail Wardell
8th Grade aerial account roll: Sydney Cook, Caroline Couch, Caitriona Coyan, Benjamin Gerken, Luke Herron, Conner Keller, Sophia Kumler, Kevin Ruff, Edward Shick, Maria Sims, Emma Smeltzer, Jagger Snoke, Megan Thompson, Avery Young and McKenna Zufall
9th Grade aerial account roll: Philip Arledge, John Crum, Vanessa Fischer, Benjamin Herdman, Joshua Hettler, Sierra McQueary, Cara Meadows, Ethan Poole, Cory Rogers, Nathaniel Still and Josephine Wilkinson
10th Grade aerial account roll: Avery Balser, Anna Boving, Taylor Esbenshade, Meleah Graham, Hannah Hampton, Savannah Izyk, Jacob Koebel, Haley McDowell, Hunter Moxley and Hannah Watts
11th Grade aerial account roll: Blaire Barr, Christian Bates, Natasha Coleman, Joseph Furness, Janae Grabans, Hannah Herron, Kami Martin, Orianna Oller and Alaina Williams
12th Grade aerial account roll: Isabella Adair, Nolan Blowers, Jessica Carroll, Colten Clark, Caleb Collins, Kaylin Dewese, Vivian George, Emily Green, Jacob Hasl, Leah Hunt, Sydney Rauch, Mikayla Thompson and Jared Walker
7th Grade principal's account roll: Abraham Bennett, Austin Green, Joanna Hildenbrand, Benjamin Hopple, Riley Johnson, Matthew Keener, Andrew Rouser, Madisyn Rowles, Caleb Wheat and Alexandra Wilkinson
8th Grade principal's account roll: Lily Alexander, Sarah Alexander, Ansley Baker, Grace Barnhart, Anagrace Bennett, Austin Bennett, Nathan Bruckner, Rachel Eckels, Abigail Koebel, Mark Reese, Jared Rose, Faith Seals, Evan Simons, Aubrey Speakman, Faith Witte and Rachel Yount
9th Grade principal's account roll: Anna Allison, Amy Carpenter, Lena Hopple, Madison Johnson, Myranda McDaniel, Lauren Noland, Isabella Randall, Margaret Roberts, Brycen Rogers, Andrew Smith, Kaleb Tackett and McKayla Taylor
10th Grade principal's account roll: Skylar Allen, Morgan Ament, Maggie Bailey, Kennedy Couch, Emma Cronin, Rachel Crum, Hope Custer, Katelyn Dempsey, Caleb Eckels, Karly Hendrickson, Jeremiah Herron, Claire Hoover, Blaine Keener, Ellianna Paine, Emma Reese, Lindsey Roca, Sophia Sterling, Bethany Thompson, Jordan Thompson and Elizabeth Vrana
11th Grade principal's account roll: Maame Adu, Alicea Coyan, Rylee Lent, Emily Miller, Caitlin Nilsen, Max Ross, Emma Seals, Grace Smeltzer and Cassie Thompson
12th Grade principal's account roll: Hannah Brown, Martha Bruckner, Makayla Burchfield, Stephanie Burrell, Hunter Dossett, Kailey Grueser, Emily Johnson, Alyssa Laubenthal, David Lockwood, Cherilynn Marshall, Abigail Miller, Ethan Roberts, Vanessa Rose, Corey Sollie, Jessica Weaver and Clay Williams
Read or Share this story: https://ohne.ws/2sM2Fm9
sample letter of recommendation for grad school – sample letter of recommendation for grad school | Pleasant to help my own website, on this occasion I'll explain to you regarding keyword. And today, this can be a first impression:
Why not consider graphic over? is actually that wonderful???. if you believe consequently, I'l t provide you with many impression again underneath:
So, if you like to have the fantastic graphics related to (sample letter of recommendation for grad school), click save link to download the shots for your laptop. They're available for down load, if you'd rather and wish to obtain it, click save badge in the web page, and it will be immediately saved in your computer.} Lastly if you wish to gain new and the latest photo related with (sample letter of recommendation for grad school), please follow us on google plus or save this website, we attempt our best to give you regular up grade with fresh and new pictures. We do hope you love staying here. For many updates and latest information about (sample letter of recommendation for grad school) photos, please kindly follow us on twitter, path, Instagram and google plus, or you mark this page on book mark section, We try to offer you up-date regularly with fresh and new shots, like your searching, and find the ideal for you.
Here you are at our website, articleabove (sample letter of recommendation for grad school) published .  At this time we're pleased to declare that we have discovered an extremelyinteresting contentto be reviewed, namely (sample letter of recommendation for grad school) Many individuals attempting to find info about(sample letter of recommendation for grad school) and definitely one of them is you, is not it?